Photo Gallery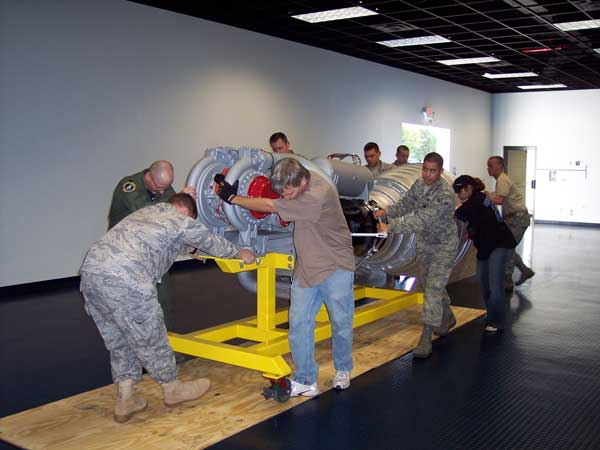 Atlas engine installed in History Center
Overview
Display location:
Type: Booster engine for Atlas missile
Agency: U.S. Air Force
Contractor: Rocketdyne Corporation
History
The booster engine, XLR-89-NA-3, was manufactured by Rocketdyne and installed as one of two outboard booster engines to propel the Atlas missile at launch. The thrust of the booster was 165,000 pounds with a burn time of 270 seconds. The engine used RP-1 as fuel and liquid oxygen as oxidizer. It was used on all Atlas models starting with the Atlas A and upgraded for each new Atlas model.
This engine came from Brevard Community College. It was restored and moved into the History Center by hand using plywood planking to prevent damage to the floor tiles.
Related Pages:
Other Missile Components