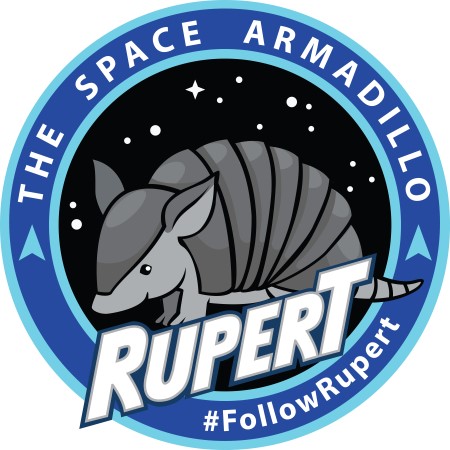 Nestled within the underbrush of the Cape Canaveral Space Force Museum lives a curious little armadillo named Rupert. The Museum is located on Cape Canaveral Space Force Station (known as "The Cape") on Florida's Space Coast. Rupert calls this place home. It offers him ample opportunity to explore and make new friends. The Cape's big claim to fame is rocket launches. Ever since Rupert saw his first launch as a young pup, he wanted to learn more about these things that would ride a tail of fire into space.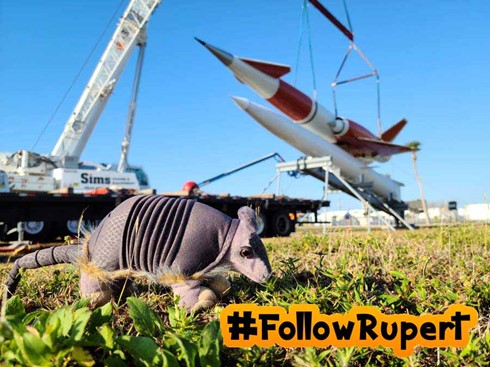 Rupert understands that you need to know where you have been to know where you are going. His parents taught him the importance of studying history. Nearly one hundred years ago, Rupert's ancestors escaped from a local zoo. Over generations they multiplied and spread. Rupert has cousins throughout the Space Coast. He was raised under the shadows of the Cape's mighty launch complexes. Cape activity inspired his fascination with space exploration.
Today, Rupert embarks upon adventures throughout the Space Coast. Armadillos are known for limited sight and hearing, but Rupert's craving for exploration makes up for it. He studies past and present Cape activities to ensure success. Rupert's objective is to explore the next frontier – outer space. He wants to be the first armadillo to escape the surly bonds of Earth's gravity. He is Rupert the Space Armadillo!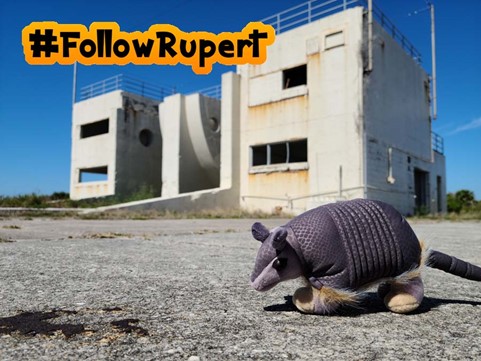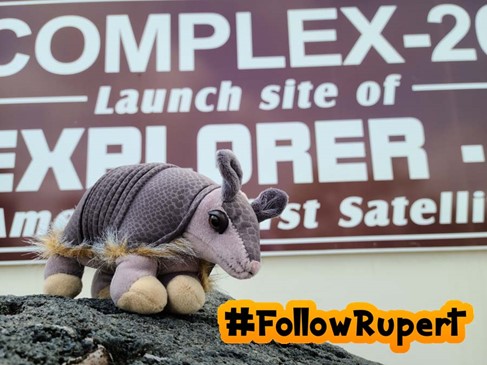 Help Rupert the Space Armadillo fulfill his mission by following his adventures on social media. Look for #FollowRupert. You can also help by supporting the Cape Canaveral Space Force Museum. The Museum collects, restores, preserves, and interprets the history of America's space and missile programs. This is where history is launched!