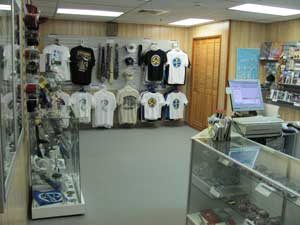 LAUNCH COMPLEX 26 GIFT SHOP
The Foundation operates a gift shop in the historic Launch Complex 26 blockhouse and another gift shop at the Sands Space History Center. Both gift shops are staffed by volunteers. "THIS IS A PRIVATE ORGANIZATION. IT IS NOT A PART OF THE DEPARTMENT OF DEFENSE OR ANY OF ITS COMPONENTS AND IT HAS NO GOVERNMENTAL STATUS
The Launch Complex 26 blockhouse gift shop is currently open only for special tours and events. Please visit our fully stocked gift shop at the Sands Space History Center.
Our Online Gift Shop
About Launch Complex 26
HISTORY CENTER GIFT SHOP
The History Center gift shop is open during posted hours of the Sands Space History Center. All proceeds from gift shop sales go to the United States Space Force Historical Foundation, Inc., to be used for exhibit restoration and museum operations.
Available at the gift shops are books, DVDs, mission patches, T-shirts, hats and unique items not found at any other location. Popular items include 45th Space Wing coins and patches, Cape organizational coins, and U.S. Air Force and US Space Force branded items.
History Center
Our Foundation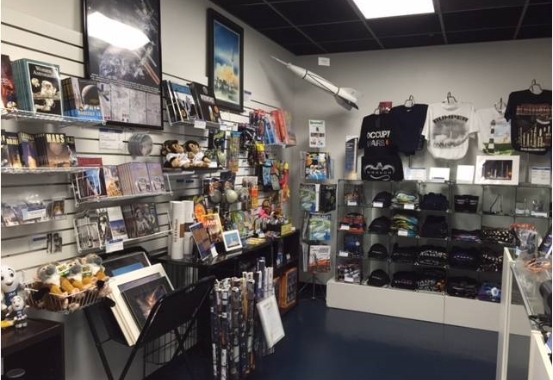 SHOP ONLINE
Can't visit us in person? Shop for Cape Canaveral Space Force Museum merchandise and memorabilia by visiting our online store! All purchases go to support the work of our Foundation.

SUPPORT THE MUSEUM
Your donation supports the ongoing programs, refurbishment of displays, and general support for maintaining The History of Cape Canaveral Space Force Station and The United States Space Program.