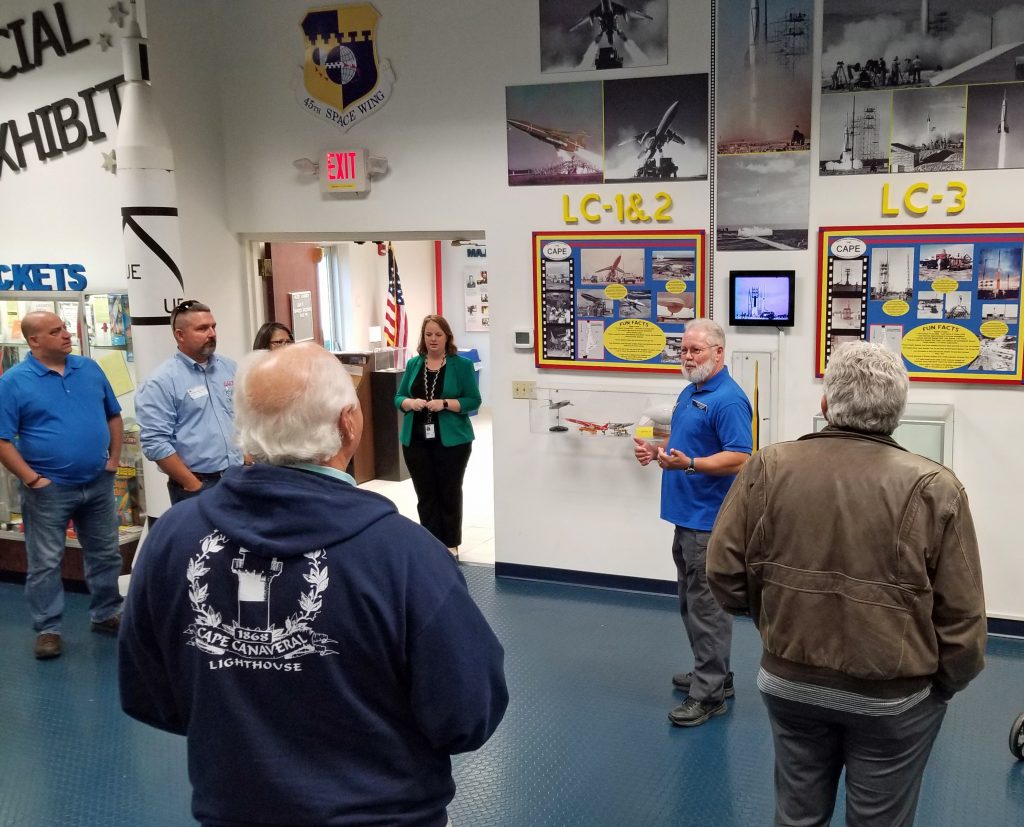 HELP PRESERVE &
SHARE SPACE HISTORY
Volunteer tour guides add unique insight to the museum visit. Many guides are retired military personnel, past and present space program employees, or amateur space historians, all eager to share their colorful personal experiences.
The Museum grounds encompass two adjoining launch complexes:
Launch Complex 26, the launch place of America's first satellite, Explorer I on 31 January 1958.
Launch Complex 5/6, the launch place of America's first astronaut, Alan Shepard on 5 May 1961.
About The Museum
Sands Space History Center
HOW IT WORKS
The Cape Canaveral Space Force Museum is always seeking volunteers. Join us if you have an interest in preserving and sharing the history of the space and missile programs. To be a successful volunteer candidate, you should live within a reasonable driving distance of the museum. You must also meet security requirements to be issued a credential for entry onto Cape Canaveral Space Force Station.
You will complete a training program before being assigned work at the Museum or the History Center. The work schedule is normally several days per month for several hours, but can be adjusted more or less based on your personal schedule. After training completion, you will educate visitors in the history of the space and missile programs developed over the years at Cape Canaveral. You may also choose to work in the Museum and History Center Gift Shops.
Contact Us