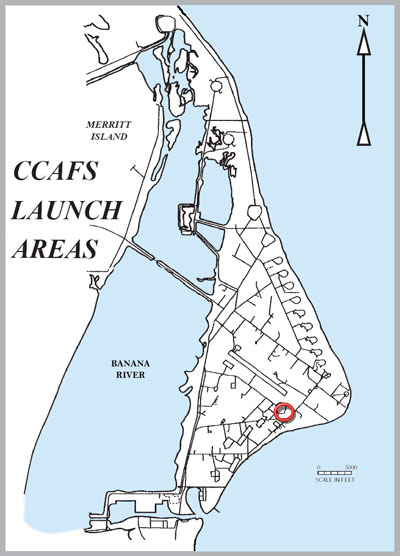 Overview
Systems
Other Programs
Cost: Not available
Launch Complex 27 Highlights
Reference: D.O. File No. 201-26038-1, Revision A, dated 26 June 1958
Two launch pads were programmed, 27A and 27B, along with a small assembly building (Building Q) for the Navaho G-38 version. Location would have been along the north side of Lighthouse Road at the intersection with Pier Road.
The Navaho program was cancelled on 11 July 1957, before construction started.
More Cape Canaveral Facilities