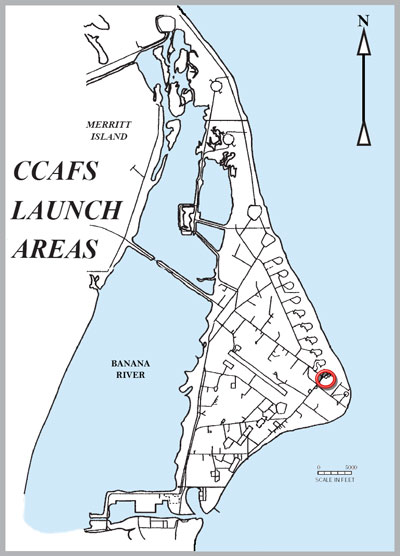 Overview
Systems
Other Programs
Cost: Not available
Launch Complex 23-24 Highlights
Reference: D.O. File No. 201-26038-1, Revision A, dated 26 June 1958
Launch Complex 23/24 pads and one blockhouse were to be built for the Navy Triton XSSM-2 surface-to-surface winged missile. Only one pad was built. The blockhouse was never built. The pad is located along the southeast side of Lighthouse Road southwest of Launch Complexes 1 and 2.
The pad was used for engine run up tests of the Snark turbojet engine. There were no launches from the pad.
More Cape Canaveral Facilities