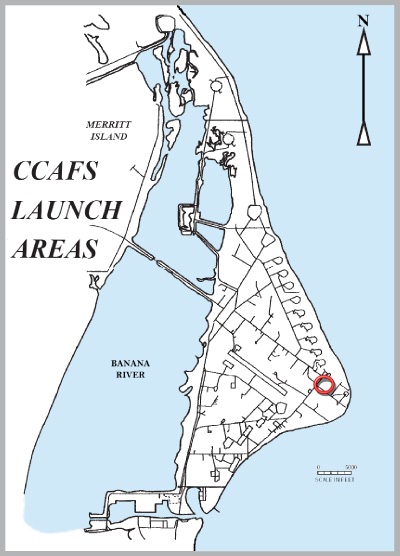 Overview
Systems
Other Programs
Cost: Not available
Launch 7-8 Complex Highlights
Reference: D.O. File No. 201-26038-1, Revision A, dated 26 June 1958
The reference file shows that each launch complex had two pads with one blockhouse to support all four pads. Launch complexes 7 and 8 were never constructed, but would have been located along Lighthouse Road on the east side of the road just past Camera Road "B".
It is unknown which program these pads would have supported; possibly Snark or Matador.
More Cape Canaveral Facilities