Nature at Cape Canaveral
Cape Canaveral Space Force Station is 17 miles long, 6 miles wide and covers an area of 16,000 acres. In addition to being the premier launch site for the United States, it is also a wildlife refuge.
The managing organization, the 45th Space Wing, is responsible for ensuring mother nature and space technology live in harmony. Being a good eco-neighbor includes environmental stewardship and a commitment to internal and public safety.
Local Vegetation & Animals
Vegetation at the Cape can grow to about eight or ten feet tall each year. To maintain natural habitat and create fire breaks, it is a mandatory requirement to burn 500 acres annually in controlled burns. The Cape is also in agreement to restore the land back to an original habitat for birds and animals that live within its boundaries.
The Cape is home to more than 46 endangered wildlife species and is one of the East Coast's best turtle nesting grounds.
Diverse Animal Species
Animals that can be seen at the Cape include Bobcats, feral hogs, Deer, Foxes, Indigo Snakes, Eastern Diamondback Rattle Snakes, Scrub Jays, Great Horned Owls, Ospreys, and Eagles.
Unique Plant Life
Some unique plants at the Cape include the Night Blooming Sirius that blooms only one night and dies at daylight and fruit trees such as Grapefruit, Orange, Guava, and Papaya.
More Cape Canaveral Facilities
Photo Gallery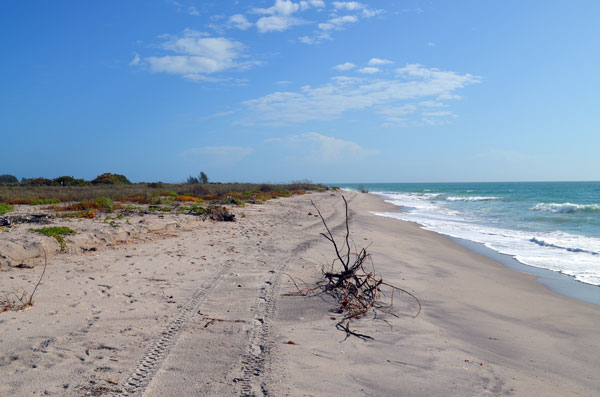 Beach at Camera Road A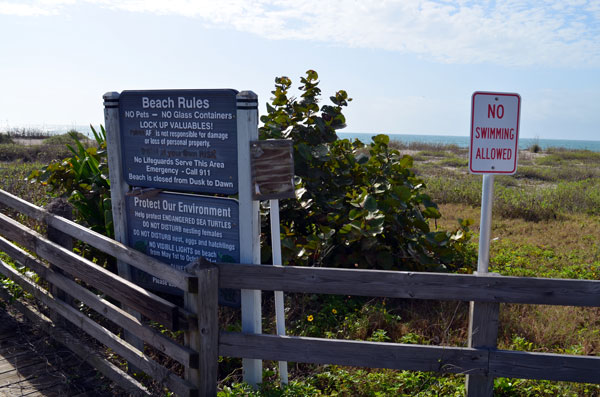 Beach crossover at Camera Road A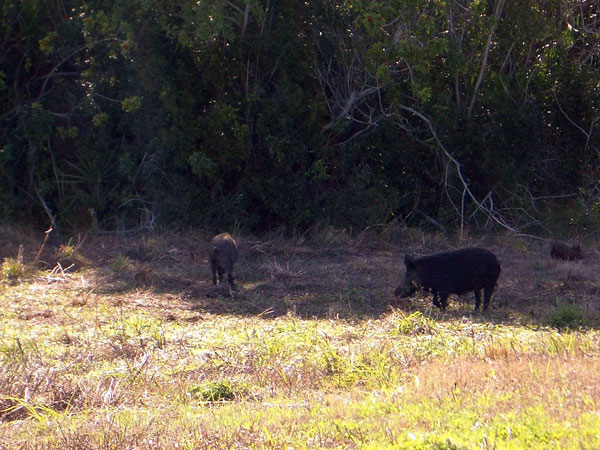 Wild Boar at northern Cape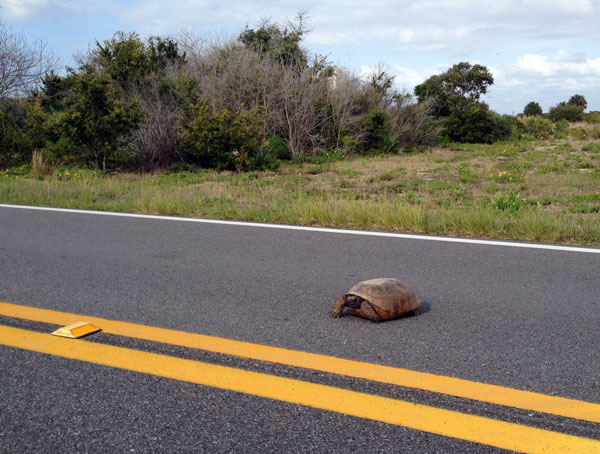 Gopher Tortoise near Complex 17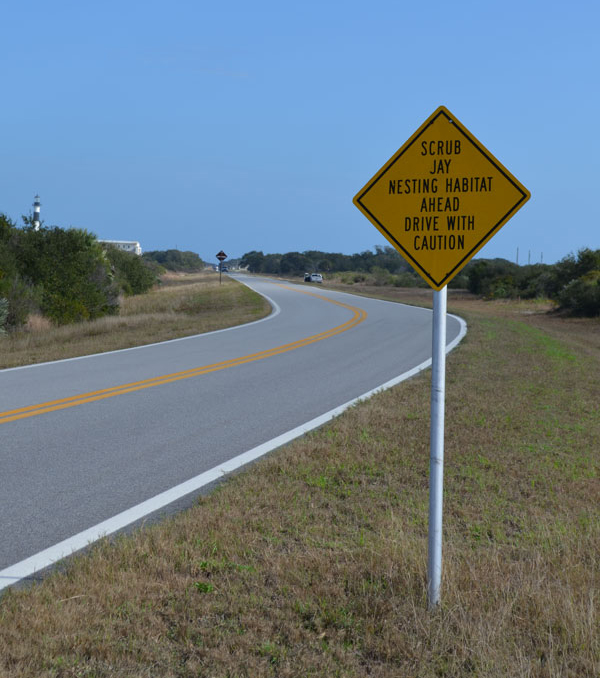 Scrub Jay area near Skid Strip