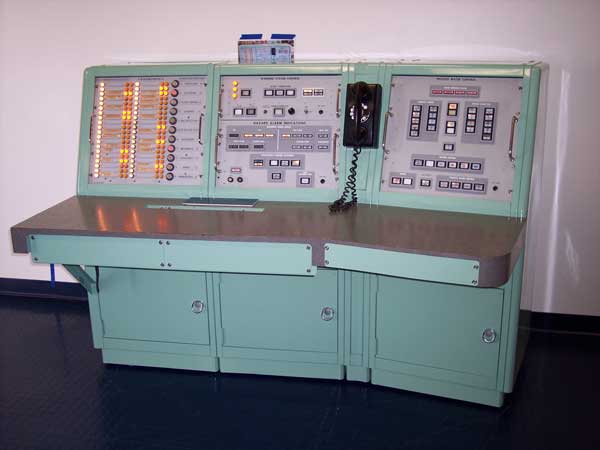 Photo Gallery
Overview
Display location:
History
This vehicle test console was used to check out the Titan II missile used as a booster for the Gemini spacecraft. The console is divided into three sections:
Warning Systems Control/Hazard Alarm Indicator
Process Water Control
Function/System Status
The console was installed on the second floor of the Launch Complex 19 blockhouse.
After spending many years in storage, the Gemini Console was given a major restoration and moved into the Sands Space History Center.
Related Pages:
More Support Hardware