Photo Gallery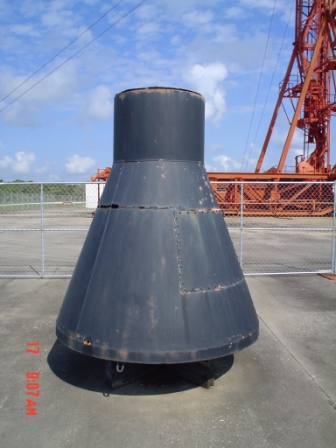 The Mercury Boilerplate Capsule was under restoration between 19 July 2005 and 20 February 2006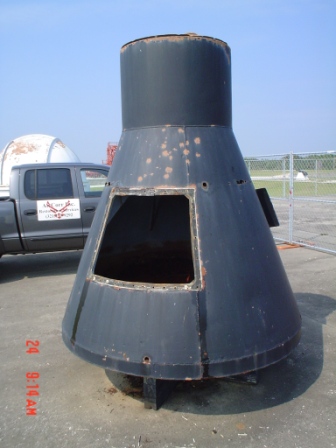 Opening the capsule covers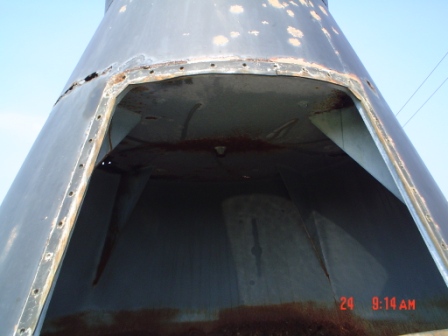 Opening the capsule covers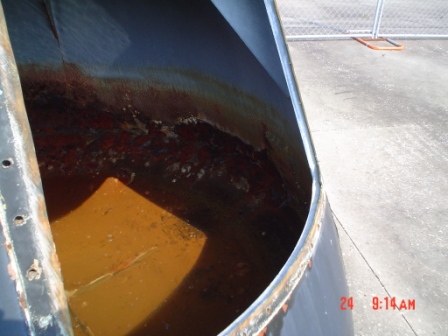 Inspecting for damage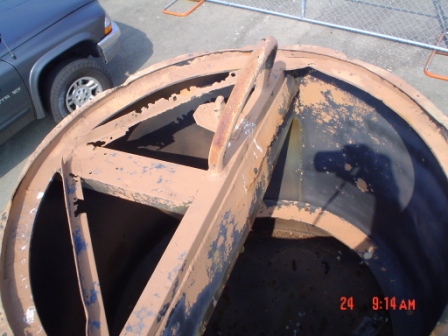 Inspecting for damage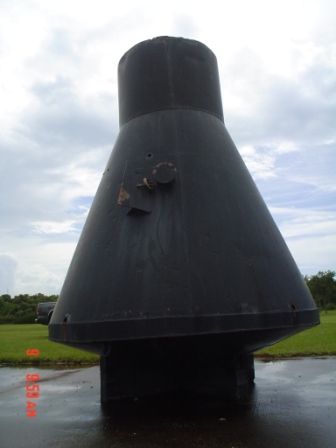 Inspecting for damage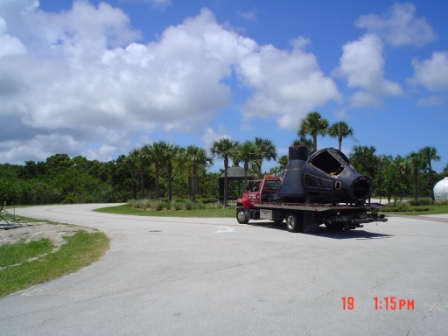 Moving capsule for off-site restoration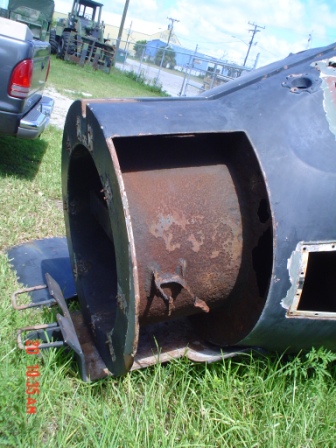 Cutting out rusted sections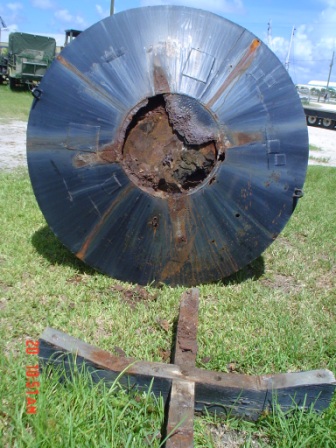 Entire bottom rusted out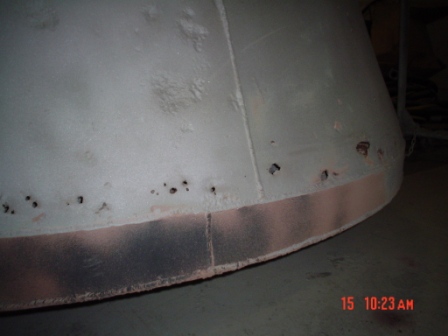 Rust-through around base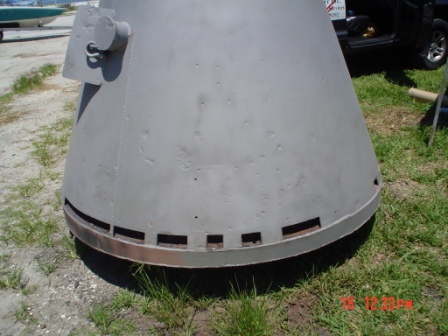 Cutting out rusted base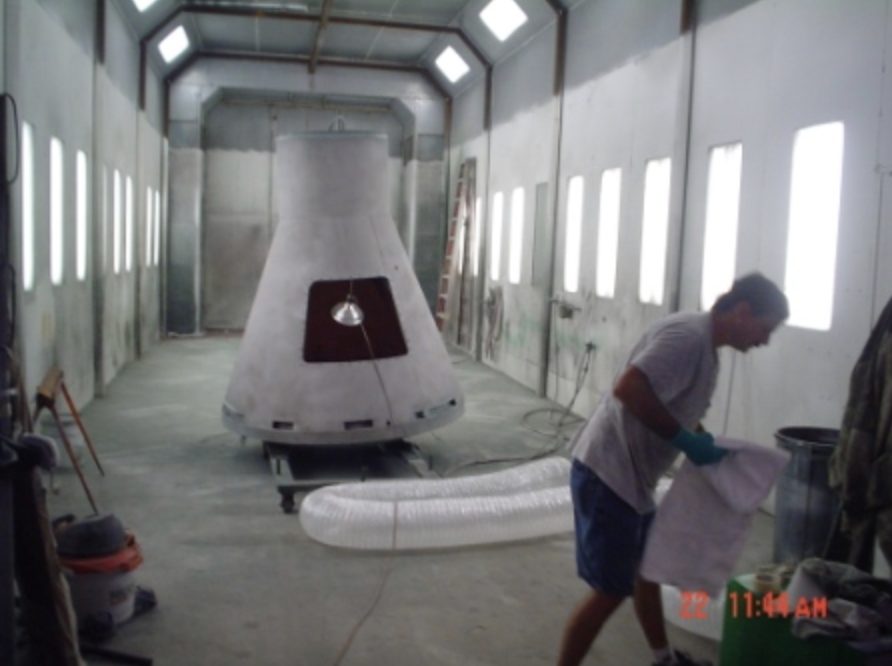 Preparation and paint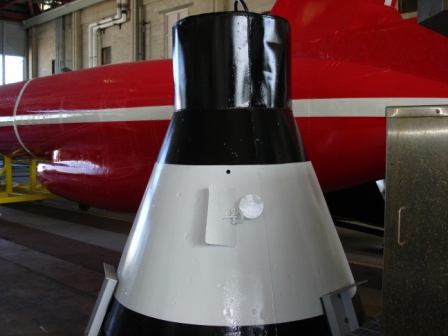 Restored capsule returned to the Cape
Overview
Display location:
Type: Recovery forces rescue training capsule
History
A boilerplate is a nonfunctional craft or system to test various configurations, basis size, loads and handling characteristics.
The Mercury Boilerplate Capsule was originally used as a rescue trainer for recovery forces during the Mercury manned space flight program. This particular capsule was transferred from the Redistribution and Marketing Branch at McClellan Air Force Base, California to the Air Force Space and Missile Museum in November 1967.
Mercury Launches
Actual Mercury spacecraft were launched from Launch Complex 5 between 21 Nov 1960 and 21 Jul 1961 on Redstone rockets and from Launch Complex 14 between 9 September 1959 and 15 May 1963 on Atlas rockets.
The Mercury Boilerplate Capsule was on display in the Pad 26B area of the Air Force Space and Missile Museum. It is one of a complete set of boilerplate capsules spanning the Mercury, Gemini and Apollo programs.
The Mercury Capsule remained on display in the museum rocket garden until it was removed for restoration on 19 July 2005. The contract for the restoration project was awarded to Keith Davidson of AirCorr Inc., Melbourne, Florida. After refurbishment was completed at an off-site facility, the capsule was returned to Cape Canaveral Air Force Station on 20 February 2006.
Related Pages:
More Support Hardware