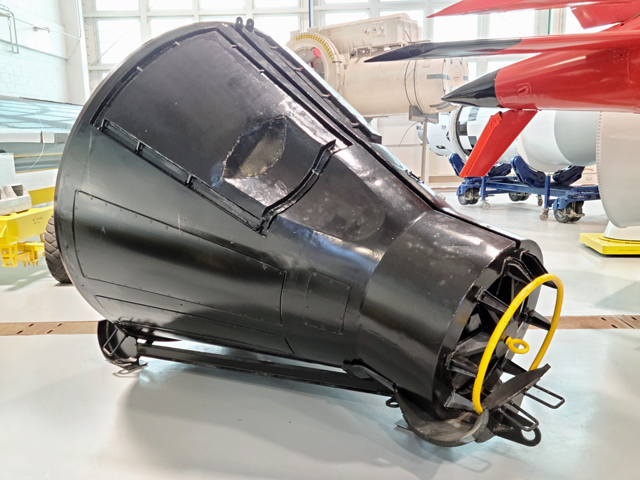 Restoration Gallery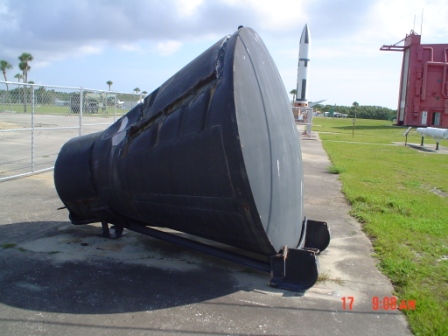 The Gemini Boilerplate Capsule was under restoration between 19 July 2005 and 20 February 2006
Assessing rust damage at the museum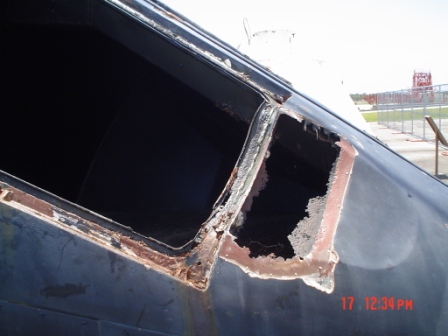 Assessing rust damage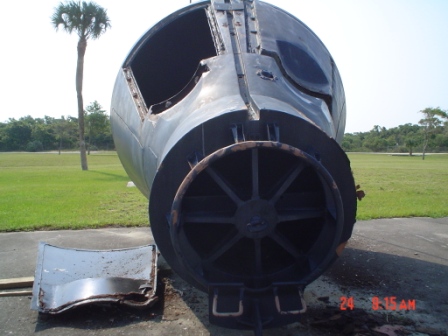 Opening the hatches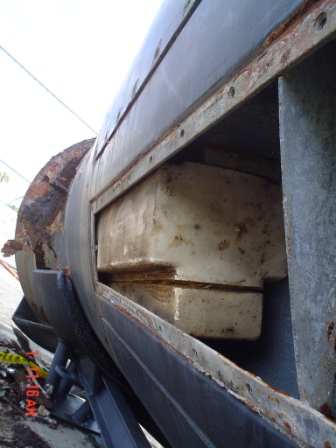 Opening all access panels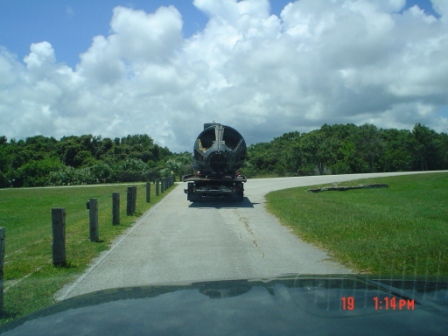 Moving capsule for off-site restoration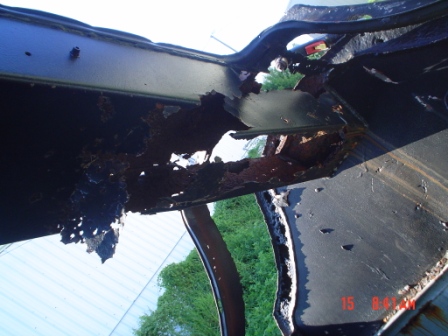 Extensive rust damage from years of outdoor display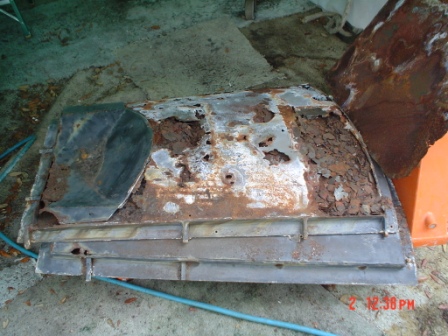 Extensive rust damage to hatches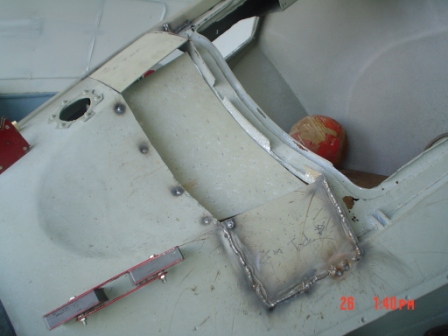 Welding replacement sections
Welding and painting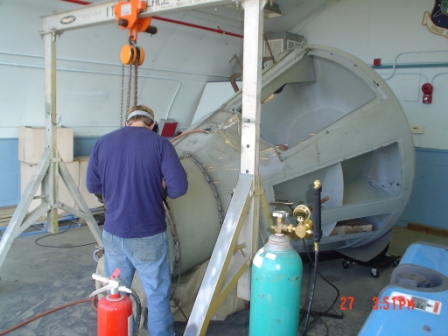 Welding and painting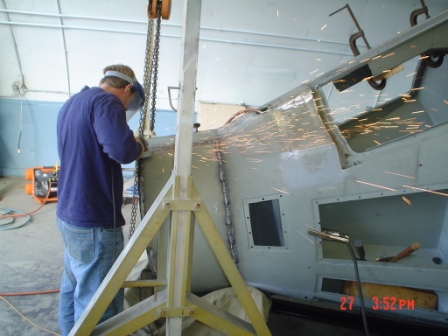 Welding and painting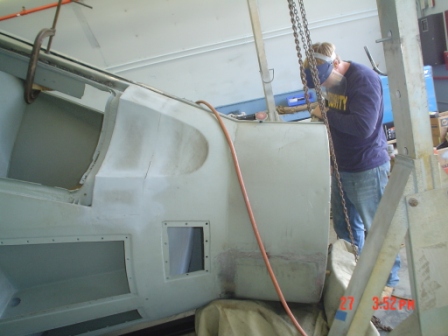 Welding and painting
Overview
Display location:
Type: Recovery forces rescue training capsule
Overview
This capsule was used during simulations designed to train land and sea rescue crews active during the Gemini U.S. manned space flight program. The boiler plate capsule was used in place of an actual capsule to prevent the possibility of damage to the expensive flight-ready versions.
The name "boilerplate" signifies that the capsules are made of boiler plate materials, a general term for metals having a thickness of 9/64 inch or greater. Other names given to these capsules are "mock-up" or "dummy". In some instances, boiler plate capsules were flown atop rockets, intended to test the flight dynamics of the actual capsules prior to expending a flight-ready version.
Uses
The Gemini Boilerplate Capsule was originally used as a rescue trainer for recovery forces during the Gemini and Manned Orbiting Laboratory (MOL) manned space flight programs. This particular capsule along with its shipboard cradle was transferred from the Redistribution and Marketing Branch at McClellan Air Force Base, California to the Air Force Space and Missile Museum in December 1969.
The Gemini Capsule was on display for many years in the museum rocket garden until it was removed for restoration on 19 July 2005. The contract for the restoration project was awarded to Keith Davidson of AirCorr Inc., Melbourne, Florida.
After restoration was completed, the capsule was returned to Cape Canaveral Space Force Station on 20 February 2006. It is one of a complete set of boilerplate capsules spanning the Mercury, Gemini and Apollo programs.
Related Pages
More Support Hardware