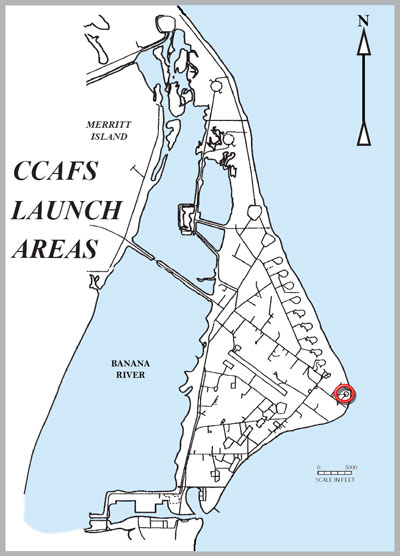 Photo Gallery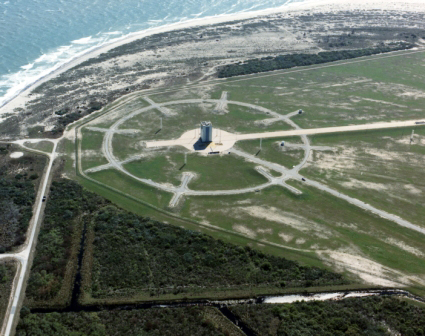 12 February 1990, Launch Complex 46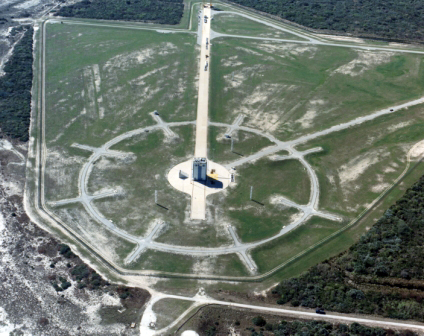 12 February 1990, Launch Complex 46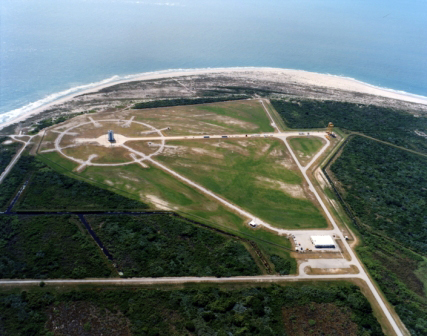 2 April 1993, Launch Complex 46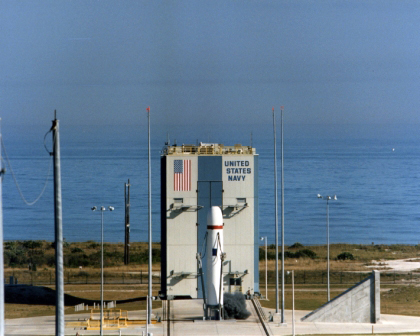 Trident II, 15 January 1987, Launch Complex 46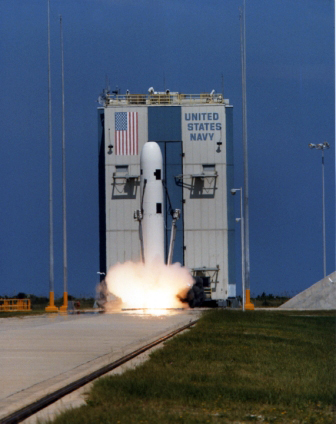 Trident II, 19 September 1988, Launch Complex 46
Overview
Systems
Athena I (LMLV-1)
Athena II (LMLV-2)
Other Programs
Cost: $7,500,000
Launch Complex 46 Highlights
February 19984 – W. J. Construction began work on the launch complex
November 1986 – Navy accepted the launch complex
The pad had an Access Stand. Trident II Launch Control Center is in the FBM Test Operations Facility, Building 62615
Supported first Trident II launch, 15 January 1987
15 January 1987 to 26 January 1989 – Total of 18 Trident II launched
Trident II moved to sea launches, March 1989
Launch complex on standby for special Trident II
Spaceport Florida Authority won an Air Force grant to redesign the north end of the launch complex to handle small commercial space operations
March 1996 – Construction started on redesigned launch complex
1997 – Mobile Access Structure with umbilical foundation was completed
29 May 1997 – Pad operational
7 January 1998 – First Athena II launched, Lunar Prospector spacecraft
27 January 1999 – First Athena I launched with ROCSAT-I
15 July 2015 – Announcement made that pad will be renovated to support the Orbital ATK Minotaur IV booster.
12 February 2017 – Inert Minotaur IV rocket on pad for testing fit of new launch mount, umbilical tower and Mobile Gantry.
26 August 2017 – first Minotaur IV launch. First launch from this site since 1999.
More Cape Canaveral Facilities