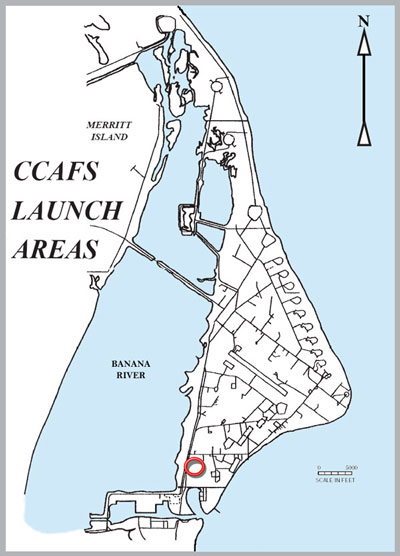 This story is continued from the Range Control Center (RCC) history.
History
The long-term economy of Range operations – and the need for more integrated, flexible and faster operations – worked against the RCC. Taking consolidation and automation as its principal themes, the Air Force made its Test Operations Control Center (TOCC) the number one Improvement and Modernization initiative at the Cape in the late 1980s.
The TOCC Building
The contract for the TOCC building was awarded to W&J Construction of Cocoa, Florida on 25 January 1989. The TOCC instrumentation contract was awarded to Harris Corporation eight months earlier on 2 May 1988.
The TOCC building – redubbed the Range Operations Control Center (ROCC) by Air Force Space Command – went up fairly quickly. Unfortunately, its instrumentation and software took longer to design, complete, install and test than originally anticipated. In the meantime, the old RCC continued to perform yeoman service. Finally on 1 March 1995, the 45th Space Wing declared the Range Operations Control Center operational, ending the RCC era.
Renaming in 2007
The ROCC was renamed the Morrell Operations Center (MOC) in a ceremony on 2 November 2007. The name change was to honor the late Major General Jimmey R. Morrell, who served as the first commander of the 45th Space Wing from 12 November 1991 to 23 June 1993. A dedication wall with plaque and likeness of General Morrell is just inside the main entrance to the MOC.
Related Pages:
More Cape Canaveral Facilities