Photo Gallery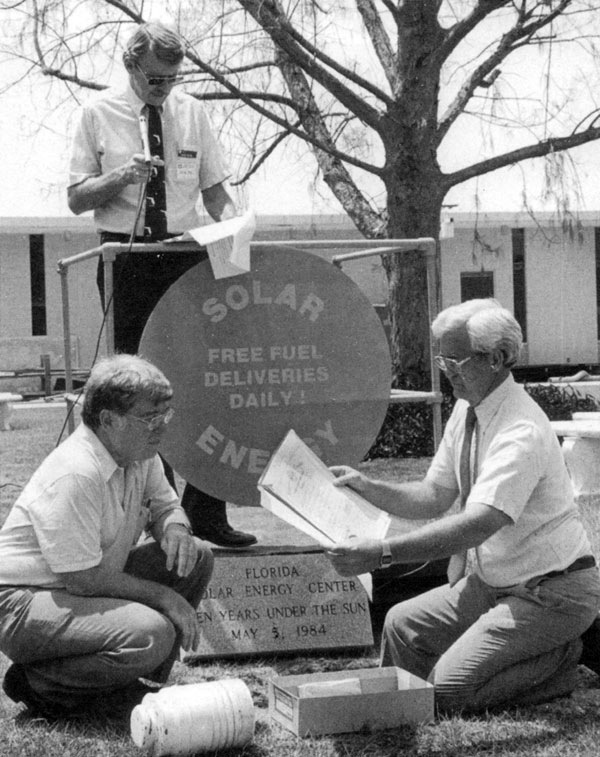 Marvin Yarosh, David Block and Jim Rolan preparing the SunDay time capsule, 5 May 1984
Florida Solar Energy Center
History
The Florida Solar Energy Center moved into the building cluster formerly occupied by the Graduate Engineering Education System (GENESYS). The solar energy center grew from a small Florida state supported facility in 1974 into Federal, State and business supported operation by 1984.
The Center's mission was to demonstrate practical applications for obtaining energy from the Sun. The demonstrations included solar electricity production, hot water heating, air conditioning, cooking and other applications.
Time Capsule Buried
On 5 May 1984, the Solar Energy Center buried a time capsule in the middle of the building quad. Memorabilia in the time capsule included solar memorabilia that were supposed to be made obsolete in fifteen years by advances in solar power.
Events for the invited public were kicked off by Florida Governor Bob Graham declaring the day "SunDay."
The time capsule was removed by the Florida Solar Energy Center when it moved to new quarters in Cocoa.
Related Pages:
More Cape Canaveral Facilities