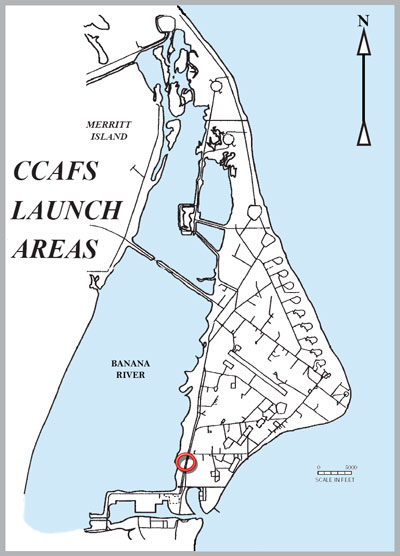 Historical Markers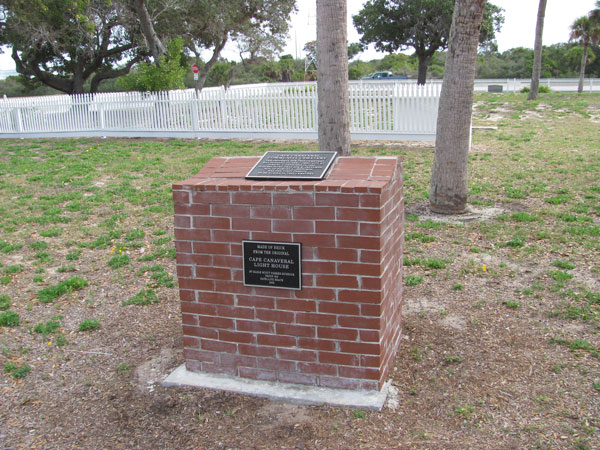 Historical monument at the Old Pioneer Cemetery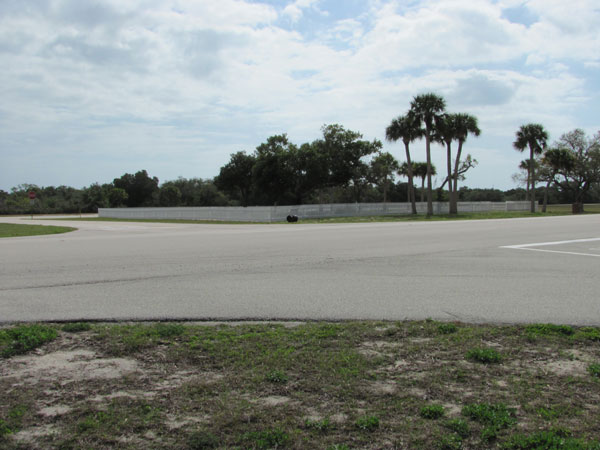 Old Pioneer Cemetery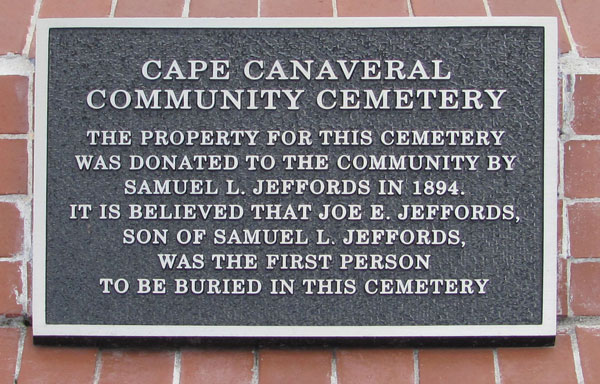 Plaque on top of the historical monument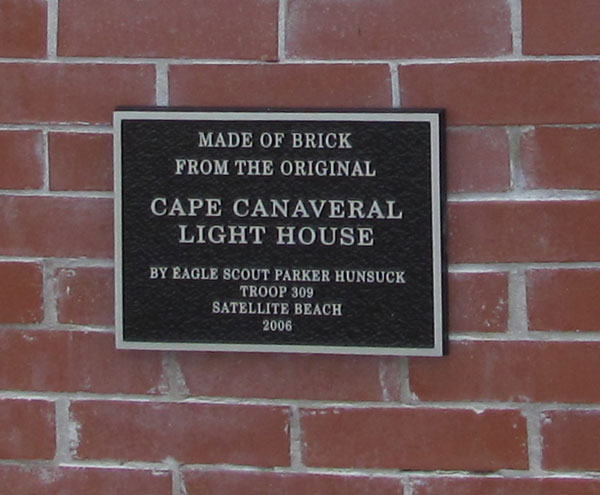 Plaque on front of the historical monument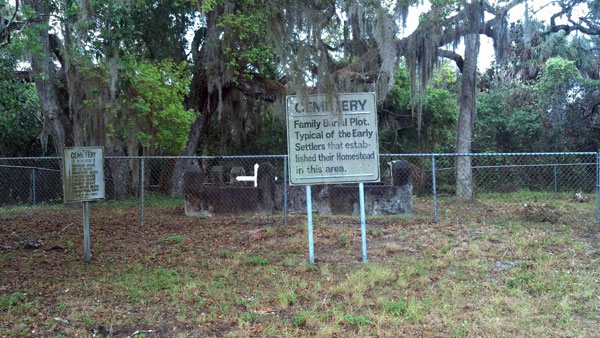 Signs at another family cemetery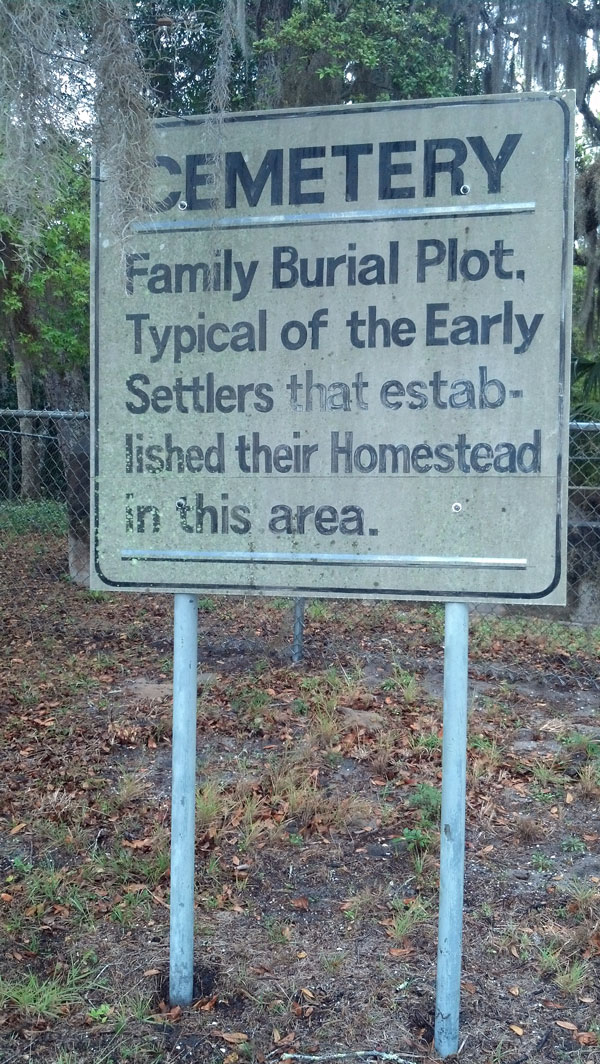 Closeup of sign at a family cemetery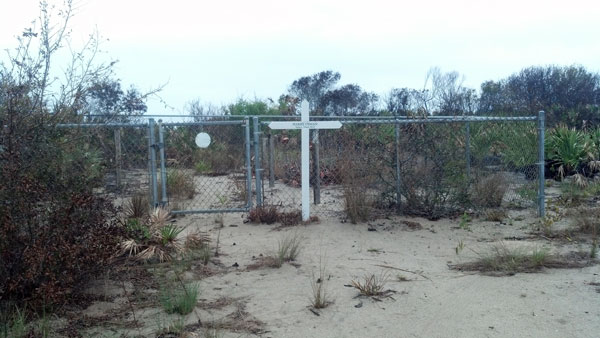 Burial plots along beach dunes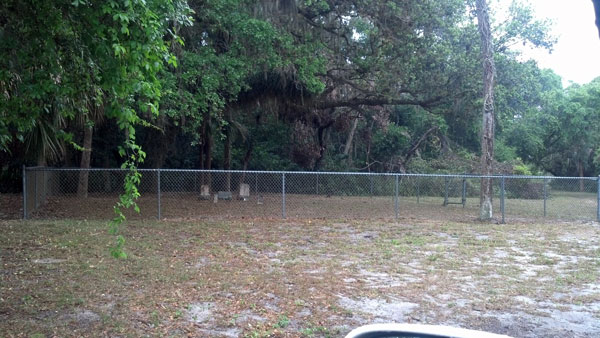 Secluded family cemetery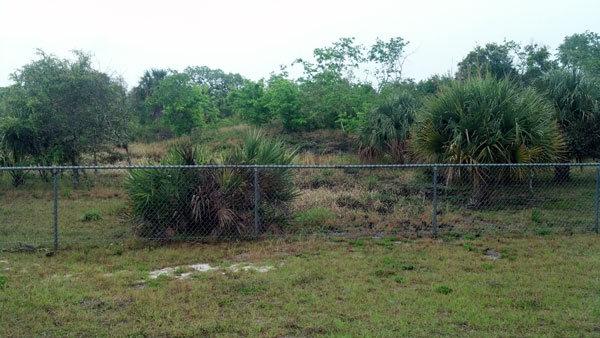 Indian burial mound (visible in background beyond fence)
History
Situated in the median of Phillips Parkway, the main north-south highway on Cape Canaveral Space Force Station, is the most prominent of 10 known burial places on the Cape.
Early Postmaster, Samuel L. Jeffords, purchased this piece of property for one dollar to bury his son, Joe E. Jeffords. Jeffords donated the property to the community in 1894. The white picket fence is a replica of the fence that once surrounded the Cape Canaveral Lighthouse. In recent years, the Air Force set crosses on 16 known and unknown graves.
The 45th Space Wing maintains the grounds for each burial place and also sponsors a descendants' reunion to enable relatives to pay their respects to loved ones. Of the ten known burial places on the Cape, eight are cemeteries and two are Indian burial mounds.
Nearby Buildings
Directly east of the cemetery is the Cape Canaveral Air Force Station headquarters building that was originally constructed as the Delta Launch Operations building, a replacement for the Launch Complex 17 blockhouse when it was determined that the blockhouse was no longer a safe distance from the increasingly powerful Delta rockets.
Just south of the cemetery is another old building that was once the LOX (liquid oxygen) plant. In the busy days of the Cape, the large quantities of liquid oxygen needed as rocket fuel oxidizer were made on-site. Former Cape workers from those early days relate stories of the vast quantity of electricity required by the LOX plant and that lights all over the Cape would sometimes dim when the plant was in full operation.
Related Pages:
More Cape Canaveral Facilities