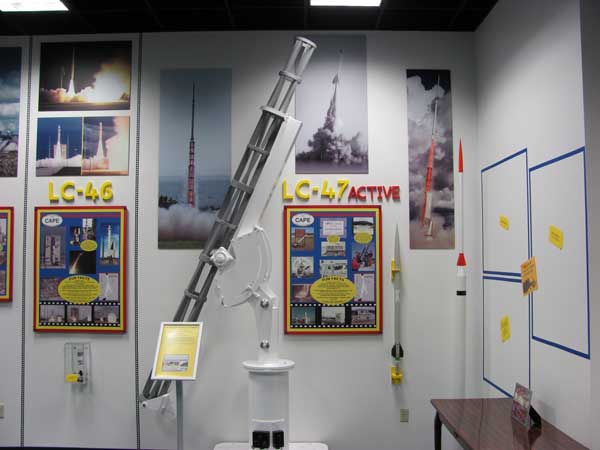 Photo Gallery
Loki launcher in rocket garden
Overview
Display location:
Type: Sounding Rocket Launcher
Designation: Loki Dart LAU66 Meteorological Launcher
Agency: NASA
Contractor: Space Data Corporation
History
The Loki Dart LAU66 Meteorological Launcher is a rail type launcher that was used on Launch Complex 43 and Launch Complex 47. The Loki is a small inexpensive rocket system used in a meteorological and science applications. One of the primary functions of the launcher was used to spin stabilize the rocket as it was launched.
The Loki Launcher was on display for many years in the Pad 26A area of the Air Force Space and Missile Museum. It was removed in 2009 for a major restoration.
Related Pages:
Other Missile & Rocket Artifacts