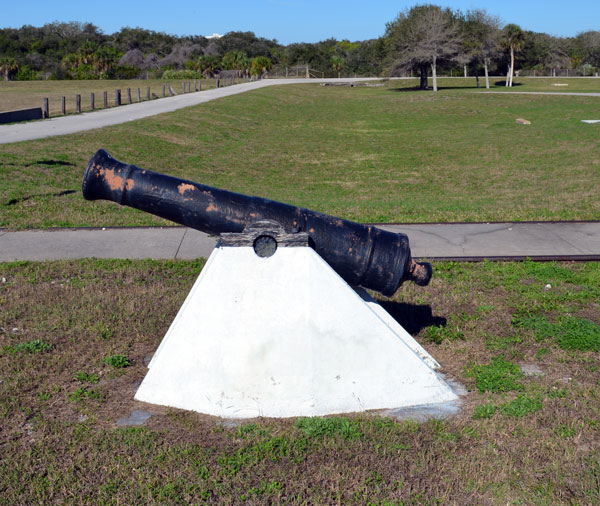 Overview
Display location:
History
This Spanish cannon from an old fort on Grand Turk island was presented to the Air Force Missile Test Center (AFMTC), an early forerunner of the 45th Space Wing, by Peter Bleakley, Commissioner of Grand Turk.
Grand Turk was one of the island chain of tracking and telemetry stations on the Atlantic Missile Range and the cannon was among several objects on display to represent the relationship between the missile range and the downrange island stations. It weighs about 2,200 pounds and is believed to be about 300 years old.
Placement of the cannon in front of the AFMTC Downrange Affairs building on Patrick Space Force Base in April 1953 was reported in the 16 April 1953 issue of the Missileer base newspaper. The cannon was moved to the Air Force Space and Missile Museum on 25 May 1967 and placed on display near the Pad 26B gantry.
Related Pages:
Other Markers & Displays