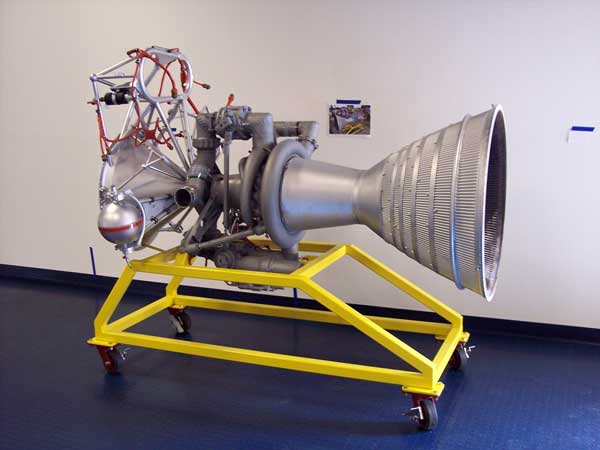 Photo Gallery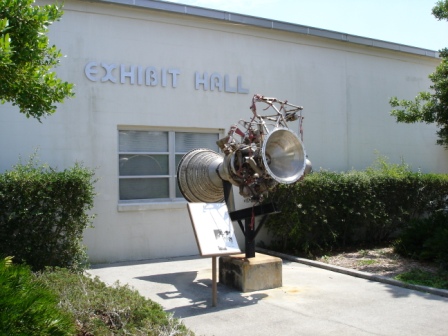 Titan I second stage engine in front of Exhibit Hall
Overview
Display location:
Type: Second stage engine for Titan I missile
Agency: U.S. Air Force
Contractor: Aerojet Corporation
History
The Aerojet General engine, LR91-AJ-3, was used to power the 2nd stage of the Titan I ICBM. The engine used liquid oxygen and RP-1 as the fuel. The thrust was 80,000 pounds and burn time was 160 seconds. The Titan I was launched from Launch Complexes 15, 16, 19 and 20 at the Cape from 6 February 1959 to 29 January 1962.
The Titan I second stage engine was on display in front of the Exhibit Hall before it was removed in 2009 for a major restoration.
Related Pages:
Other Missile Components