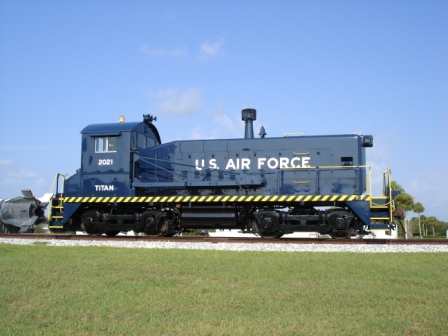 Transport Gallery
The locomotive was transported to the museum in August 2006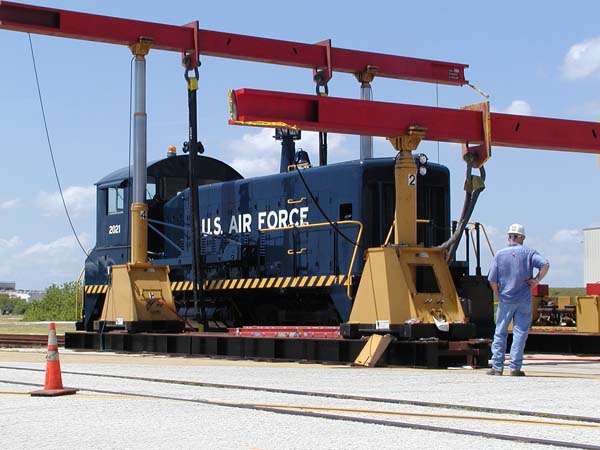 Locomotive lifted onto transporter in the Titan ITL area – 10 August 2006
Locomotive lifted onto transporter in the Titan ITL area – 10 August 2006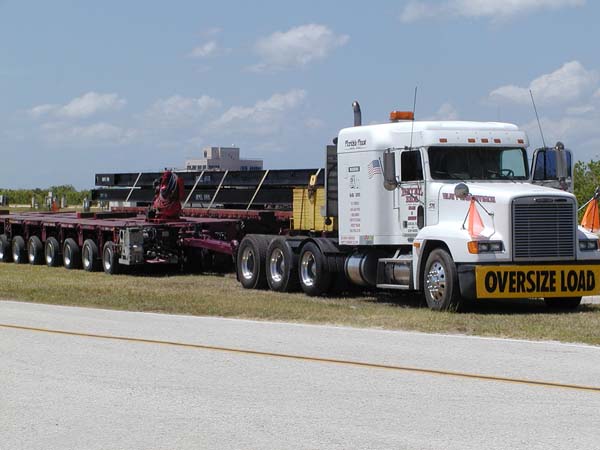 Locomotive lifted onto transporter in the Titan ITL area – 10 August 2006
Locomotive lifted onto transporter in the Titan ITL area – 10 August 2006
Locomotive lifted onto transporter in the Titan ITL area – 10 August 2006
Locomotive lifted onto transporter in the Titan ITL area – 10 August 2006
Locomotive transported from ITL area to the museum – 10 August 2006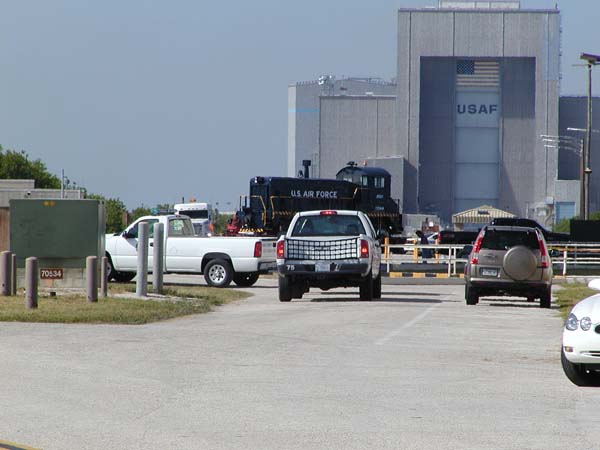 Locomotive transported from ITL area to the museum – 10 August 2006
Locomotive transported from ITL area to the museum – 10 August 2006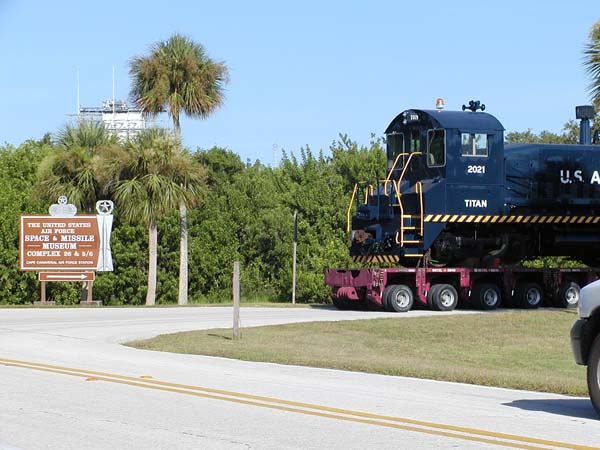 Locomotive transported from ITL area to the museum – 10 August 2006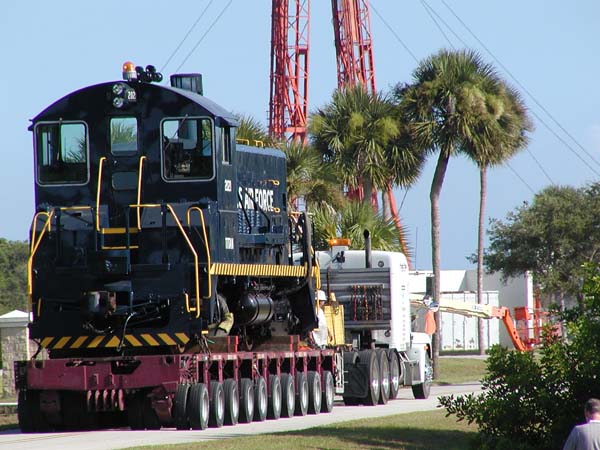 Locomotive transported from ITL area to the museum – 10 August 2006
Locomotive transported from ITL area to the museum – 10 August 2006
Placing the locomotive on prepared tracks in the museum rocket garden – 11 August 2006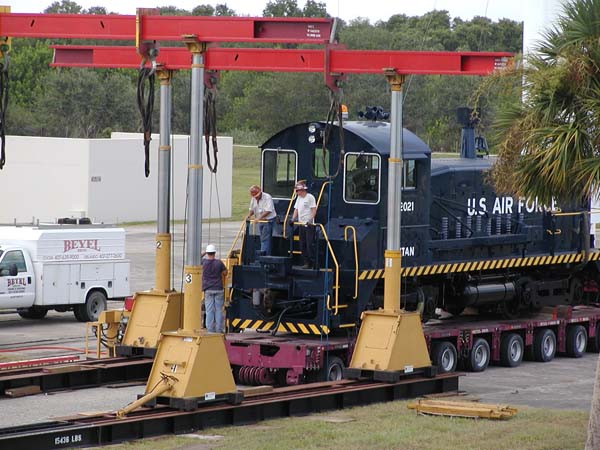 Placing the locomotive on prepared tracks in the museum rocket garden – 11 August 2006
Placing the locomotive on prepared tracks in the museum rocket garden – 11 August 2006
Placing the locomotive on prepared tracks in the museum rocket garden – 11 August 2006
Placing the locomotive on prepared tracks in the museum rocket garden – 11 August 2006
Placing the locomotive on prepared tracks in the museum rocket garden – 11 August 2006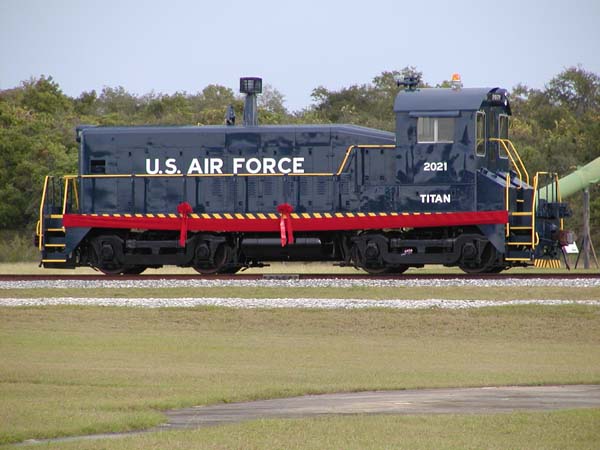 Dedication Ceremony – 13 December 2006
Dedication Ceremony – 13 December 2006
Dedication Ceremony – 13 December 2006
Dedication Ceremony – 13 December 2006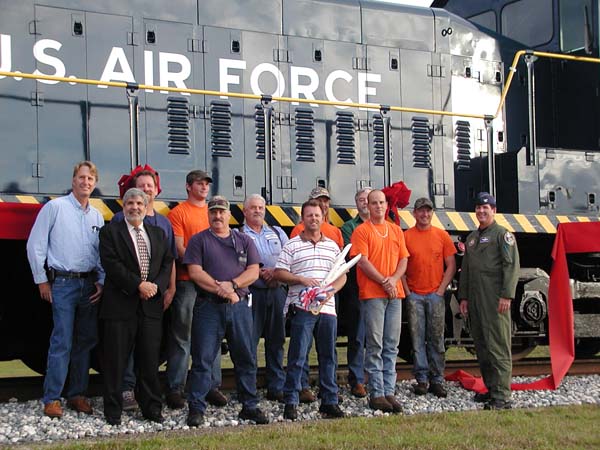 Dedication Ceremony – 13 December 2006
Dedication Ceremony – 13 December 2006
Photo Gallery
Number 2021 at work
Overview
Display location:
Type: Diesel-Electric Switching Locomotive
Designation: SW-8
Agency: U.S. Air Force
Contractor: General Motors, Electro Motive Division
Cape Canaveral Space Force Station Operations: supported 82 Titan launches 1965-2005
History
Locomotive number 2021 is on display in the Museum rocket garden. The display includes actual trackage from the Integrate Transfer Launch (ITL) area upon which the locomotive once transported Titan rockets to the launch pad. A complete set of documentation and historical records was transferred to the museum research library along with the locomotive.
After completion of the last Titan launch, the locomotive was serviced for display and restored by the Kennedy Space Center Locomotive shop and moved back to the Titan ITL area. From the ITL area, the locomotive was lifted onto the back of a special transporter and moved by road to the Air Force Space and Missile Museum, a road distance of about 5 miles.
Related Pages:
More Support Hardware