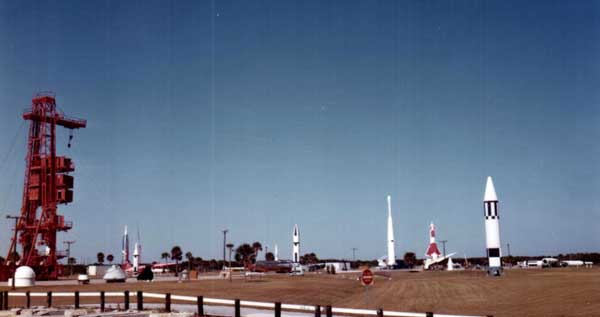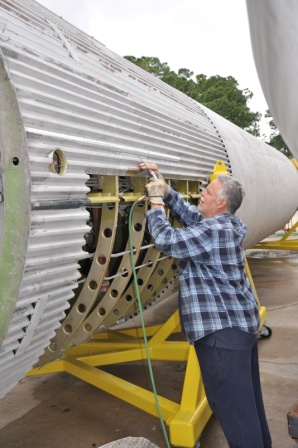 Overview
The museum has always attempted to keep exhibits in top condition, but the harsh Florida sun and ocean salt spray makes maintenance of outdoor exhibits particularly challenging.
In recent years, the museum has undertaken an accelerated program to restore exhibits to their former glory. The process can be time-consuming and expensive, but once restored, an outdoor rocket exhibit is placed indoors to prevent deterioration.
One prominent exception is the Launch Complex 26 gantry restoration, which is still underway. The gantry is one of the original launch complex structures and is far too large to be moved indoors, so it will remain in the same location it has occupied for the past 40+ years, on Launch Pad 26B.
As funds become available, restoration of the rocket garden exhibits will continue. Donations toward restoration are gratefully accepted by the Museum Foundation.
Donate
Other Markers & Displays
---
RESTORATION PROJECTS
To see the results of restorations underway or completed, visit the following displays: